Well we had a sale in the Adidas outlet store near the place that I leave in.As a very enthusiastic jogger (yes my passion is divided into two : photography and running).With very good proces before the Israely holidays I couldn't resist it and bought two running shoes…You couldn't imagine my wifes reaction to that,as I already have about six running pairs…
But after all I told her , there will be something good out of it:I'll do some softboxes for small flashes from the shoe boxes!!!So here how it goes:
What you need: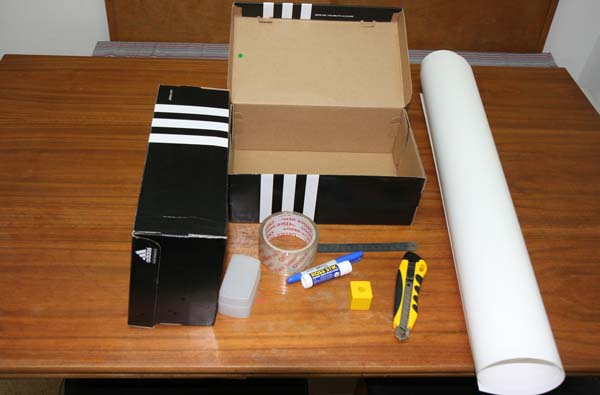 All you need is some shoe boxes,if you don't have any ,ask your wife as they usually don't throw away  anything that is related to their shoe/boots…
An utility knife
Some gaffer tape
A ruler.
White bristol or any white panel that can diffuse the light (I don't want to offer,but I believe you can use some printer paper sheet too…. ).
A marker.
And lets go on!
I marked the front panel of shoe box softbox,by putting a sign at every corner of the box about 2cm .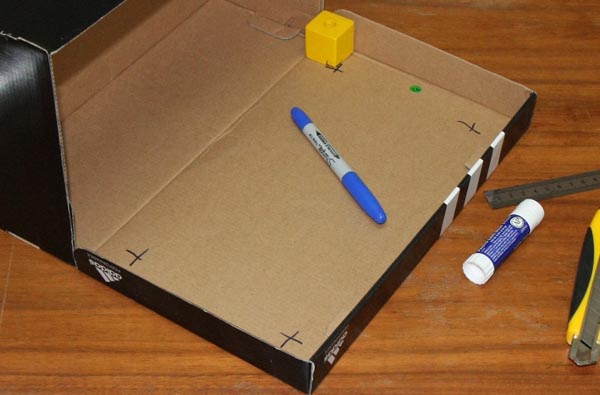 putting a line between them will make the softbox's front panel diffusion area.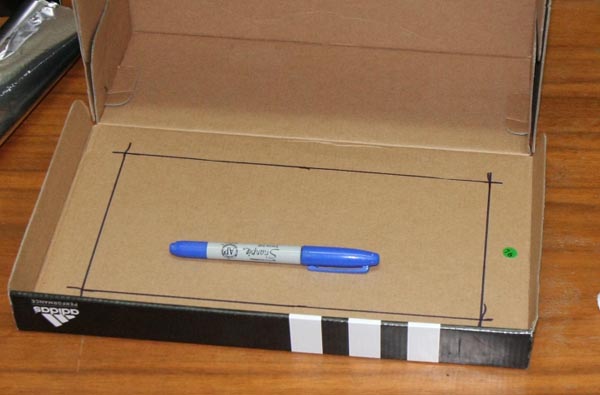 This is the rectangle that you'll need to cut.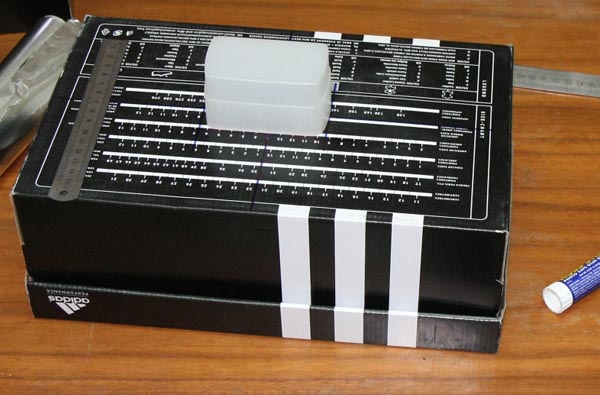 At the back of the shoe box ,make a rectangle that will be cut and hold the flash in spot.Don't cut a rectangle out,but just mark it .What you'll have to cut is the two short side of the flash place and one long cut in the middle of the long part.The back of the softbox will have to look like this (take a good look at it in order not to make mistakes!!!):
Now the only thing you'll have to do is to put the front diffusion panel for you new softbox.Cut the white panel to the size of you're shoe box front panel and glue it to the inner side  of the box: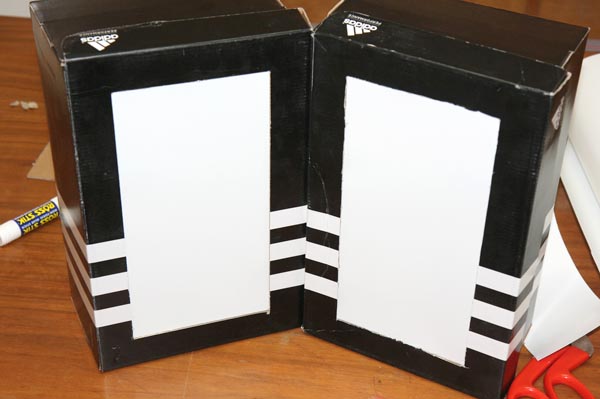 This was a very easy project to do.It will take you about 15 minutes for each softbox (not including the time you'll argue with your wife about why to ruin the shoe box she successfully saved for the past 10 years)
PS :
For better flash hold I put some Velcro scotch on the back of the softbox,that will stick to the flash heads.
In the next post I'll show you some cool photos that where made with that simple equipment
(There might be some not attractive pictures of myself…)