Hi, recently a friend of mine, who has a beehive (Yep she and her family makes honey for years) , asked me to shot some images of the products they are going to put on sale during the upcoming holiday here in Israel .As I was sure we are going to photograph more natural images, using available light in the woods, my friend decided that she wants to photograph this line of products on a simple white background. The only thing was did didn't tell me about it and I got to her unprepared…So what are we going to do? Its time for some improvisations!
I photographed in her shop, it was a tiny room about 4m*4m full of shelves and not to much spare room for luxury setups. As the "studio" was a shop, we had to stop the shooting once in a while cause costumers had to visit and disturb us… `-)
So here is how I did it: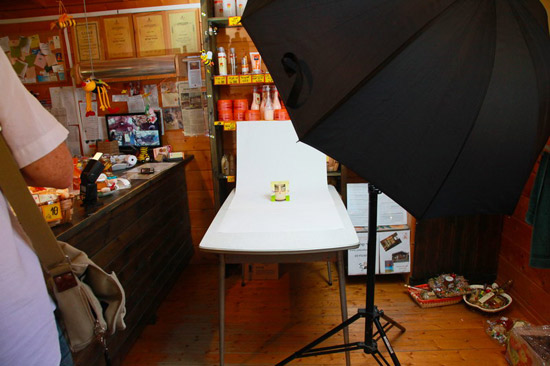 Background: I got to an office equipment store and bought 3 big 70cm*50cm white bristol paper- two of them I have to use and another oneto be a spare one in case something goes wrong/dirty.
Table –  Gosh, they had only a chair in the store, we had to go to their neighbours to borrow a small table.
Lighting – I started with just on light , the on on the right side of the image, a YN565 flash (reviewed here) shoot into a bg umbrella (110cm), but as the shop was pretty dark , there where no light reflection from the left side of the shop, so I added my YN560II (reviewed here). The yn 565EX as main light/umbrella was trigger by a radio remote trigger and set to about 1/16th of full power, while the fill light from the left had to be at very low power, cause I wanted it just to let some light to the left side of the image, making the shadows created by the main light, just a little less harsh.
Camera – Set to ISO about 1600 as I wanted the flash to recycle fast while the aperture was small (f/10 – f/11) to get as much DOF as possible, because I was shooting from a close distance.
This is it, the setup took about 5 minutes to build, including taping the "background" to the selves behind…All you have to do is start shooting and replace the honey gifts.
Here are some examples – no PS made to them, I need to brighten them a little and its good to be uploaded to their website.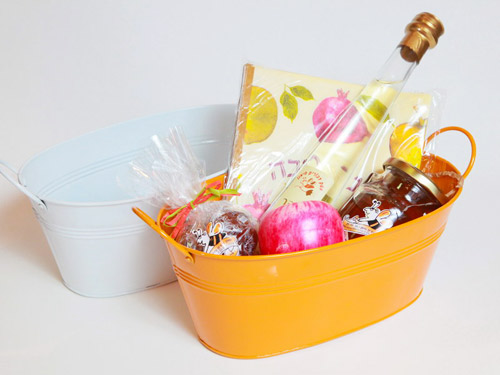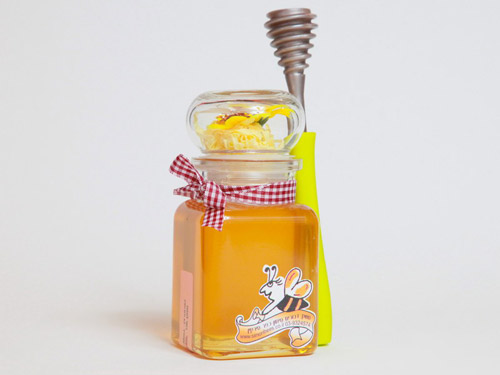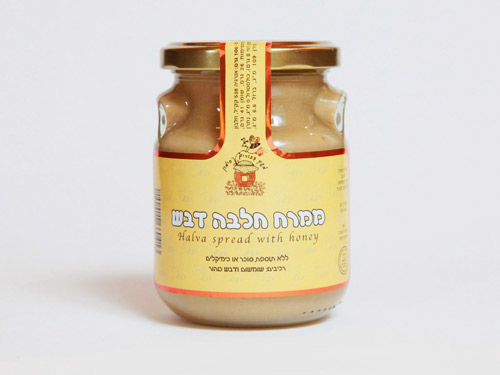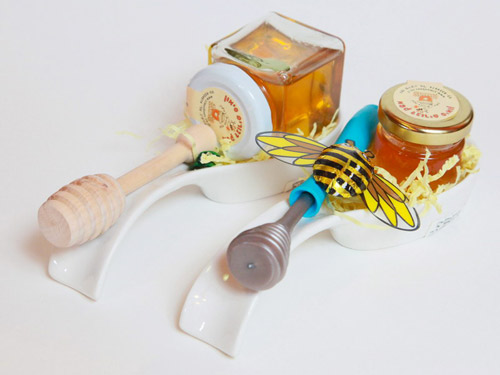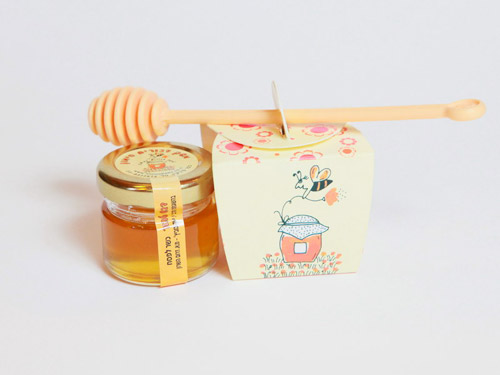 I hope you enjoy this quick post, to get this DIY product photography with normal gear is very easy and fast.
If you liked this, pls share it with your friends and let them know of this useful tut.
Have any questions, you are free to comment below and will answer as fast as I can!