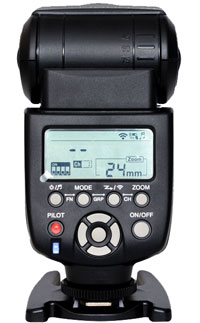 Yongnuo Just announced the availability of a new version for one of their most popular flash units and probably the most popular flash within the strobist community the YN560 series. The is now a new YN560III.
As i mentioned before, I think that the newest version of a YN flash has to be better than its ancestor not only by its specs but for its building quality and its Quality assurance (QA).
YN560III OK,
But Whats new with the YN560III?

Its main feature is that the new YN560III – RF-602 and RF-603 2.4G compatible radio receivers built-in to the unit! If you have those in your camera bag and you work with the popular RFs, I think you might find it very handy! You might note the graphic channel &  group and indicator on its back .
Power – Its pretty similar with the YN560II GN58 and recharging times are suppose to be very fast, just like the YN560II.
Control – Full manual control just like the earlier models, probably including a creative stroboscopic mode.
TTL? – No! this flash is fully manual flash with all the strobist feature and control you might think of!
Price – If the popular YN560II sells now for about 72$ on eBay, we guess that the YN560III will sell for about 90$.
YN560III specs sheet – There is no official specs sheet yet, probably in the next couple of days something will show up, but this is what we know of: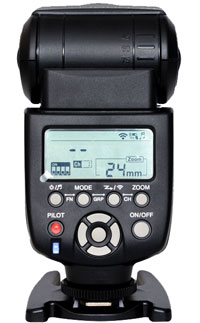 Yongnuo the 2.4GHz wireless flash YN-560 III
Using RF-602 / RF-603 2.4GHz built-in radio receivers. Range 100 meters and above.
Full support for RF-603, RF-602 wireless transmitter. Supports 16 channels.
Large LCD screen, clear and easy to use.
Zoom function 24 ~ 105mm.
Power – GN58 @ ISO100, 105mm. Supports M / Multi mode.
Sync methods – triggered on camera, 2.4GHz radio trigger, or optic slave with S1 and S2 pre-flash avoid.
External battery packs socket.
PC sync port.
Sound Prompts system (beeps) (Note: the sound can be turned off).
Recycle time, about 4 to 5 seconds at full power
Custom Functions.
Settings might be saved automatically.
Metal Foot.
I think Yongnou hit a nother best seller here.
More images: