Hi,
I must say that I have the YN560III for some time (more than a month) and I know some of you are waiting for this review, as there i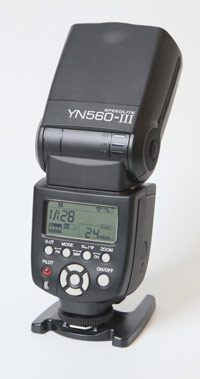 s not much reviews about it online. I had a lot on my hands lately and finally decided to put some thoughts about this one on paper.
YN560III specifications:
GN39 at 35mm, GN58 at 105mm and ISO 100 – pretty much like the other flash units in the Youngno 56* line (560/565EX/560EX/568EX and so on).
16-channel radio receiver, compatible with RF-602, RF-603 – means you won't need a receiver to work it.
Flash power adjustable from 1/1 to 1/128 and fine tuning (-3 to +4)  – great!
Auto zoom 24,28, 35, 50, 70, 80, 105mm
Big LDC – much like the 560II, but a bit less powerful.
Manual mode, slave mode 1 and 2, multi mode
Fits most of the cameras, although it will be used 90% of the times off camera.
Battery pack port and PC port
Metal standard hot shoe
Switchable Sound indicator
Improved battery compartment for 4xAA alkaline or NiMH)
Switchable stand-by (3 minutes), power off after 30/60 minutes)
Weight 350g
YN560III out of the box review-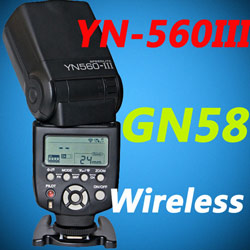 Much like the YN560II flash by Yongnuo, it is very easy to operate and this is what makes it very handy and popular. You simply put the batteries in press the on/off button and your are ready to shoot with it of camera. I really like those simple flashes. The box I got
looked as if someone opened before and there was a YN568EX promo card in it, but no mistakes there was a YN560III in it…)-;
I have a RF602 triggers set so all the review will be about using the 602 triggers (I guess same results will show while using the RF603's).
I loaded a set of Sanyo Eneloop into the flash and it is ready for work.
S1/S2 – those two modes works like magic. I like them recently as I'm starting to teach my 5yrs boy some off camera flash techniques (he thinks it is some kind of voodoo stuff). He has a pocket camera with a built in flash to trigger the YN560III.
However those triggers aren't the main issue here, we are going to talk a bit about the build in RF receiver. Well the YN560III is the first to have a built in radio trigger (at least the first I can think of) . When I first tried to trigger it with my YN602 it didn't work and I got pissed for 10 seconds , but after checking the manual I noticed that the default radio trigger is set to RF603 and I had to set it in the flash functions to RF602… So as I solved this I used it in two weddings I photographed recently. I must say that it works just the same like its older YN560II brother, who had a trigger attached.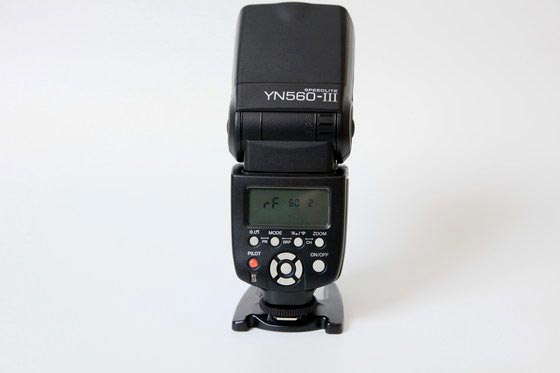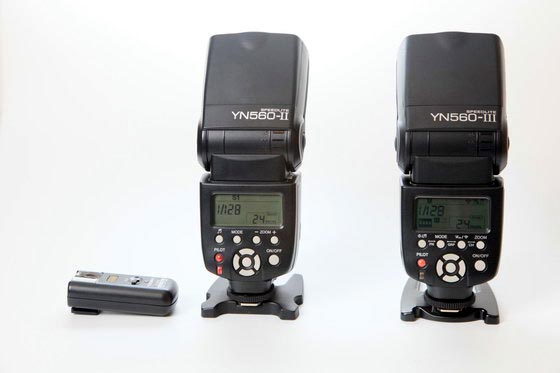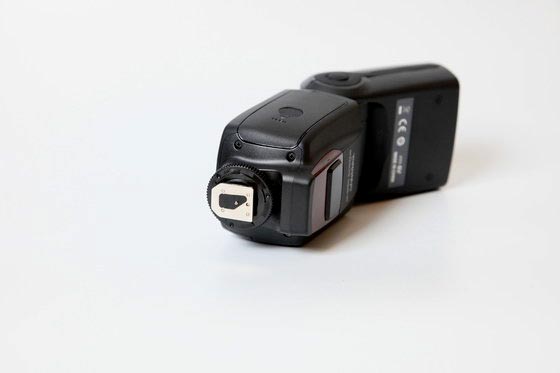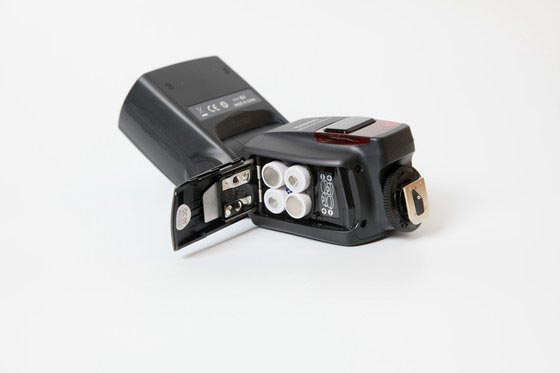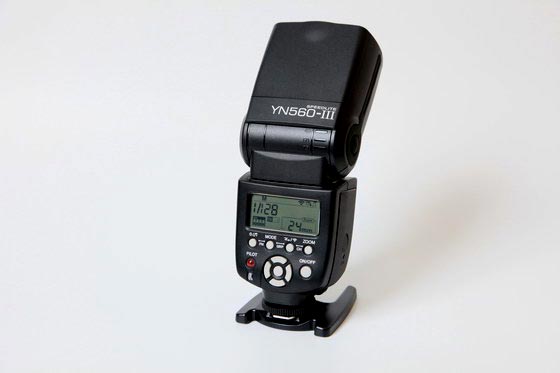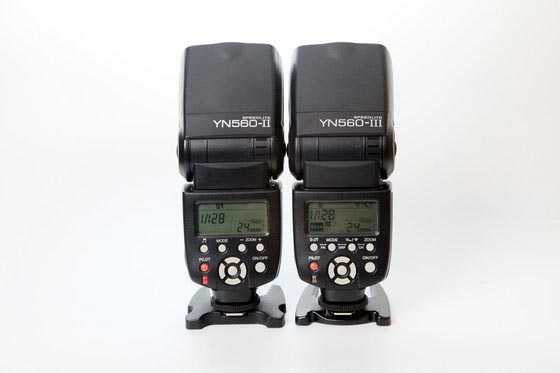 YN560III Pros:
The YN560III once again  brings great value for you money (prices are between 72$-86$).

The YN560III has a better range than the YN560II+RF602 (See images below). I don't know if that's how it has to be , but the YN560III fired from a longer distance.
Easy to use, but if you use RF602, remember to switch it to 602 mode before you start to build your setup!!!
You don't have to take care of extra spare batteries for your RF trigger as you don't need a trigger…
YN560III Cons:
I can't call those cons, but if you are looking for
No YN622 control – I moved up to the YN622 triggers, they work great with my 5DII and YN565EX/568EX units. It would be very nice if this new flash could be triggered by the YN622.

The fact that its default trigger is the 602s is annoying. It restores to the 603 every time you shut it down.
Batteries – it drink batteries juice a little faster compared to the YN560II+RF602. Nothing extraordinary.
Range test results:
I mentioned it in the bottom line section too, I consider a 20m triggering range as all you might ever need , anything more than 20m won't use you in 99.99% of the cases. However, as someone asked me, I put a range test and I found out that in outdoor + daylight the YN560III has better range. My YN560II+RF602 will work up to about 35m while the YN560III continued to pop even at 40m+. Here are some images – YN560II is on the right side and the YN560III is the left one: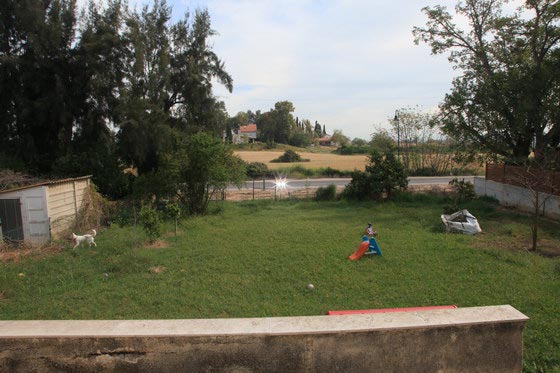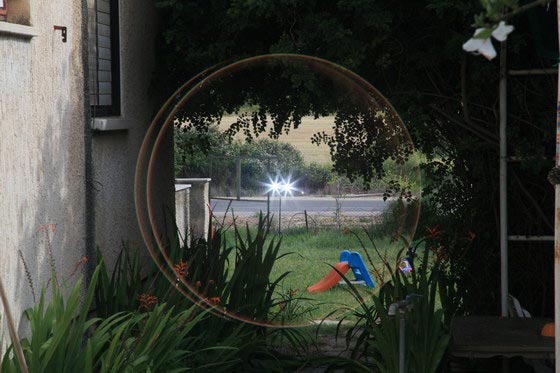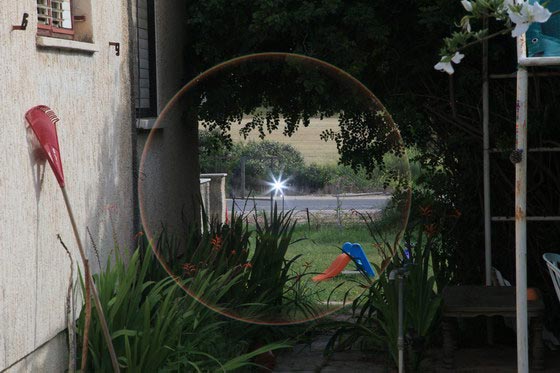 Bottom line:
I really liked the YN560III.Its easy to use and very affordable (links will be available later)
I'm not a fan of long distance triggers, I think that any trigger with 20m+- range, will cover most of 99% of your needs. However the YN560III proved to have more range than the "normal" yn560II+RF set.
If you read this site , you probably noticed that I don't like to attach a flash to a trigger and then connect it to a tripod. This way you can connect the flash directly to the tripod/studio light stand.
Who is it for?
Buy it – If you have RF triggers, the 560III will be great for you if you want another flash unit.
Buy it  – If you are starting your off camera experience, don't forget to get some RF603 too!
PLS, Share this if you liked it!!!