Hi, I was looking through google images for some light modifiers while working on a project about generating light diagrams and stumbled upon a very nice website+blog by Rick Nunn . Well it all started when I surfed Rick's site, it has a very cool layout and liked it a lot, every post has a lighting setup diagram and a nice equipment widget area, youl'd have to visit the site to check what I'm talking about.
So Rick loves to teach you some of his stuff and show you how things are done, and many times its pretty easy and strait forward.It picked two lighting setups tutorials that I loved best (although you'll probably find other tuts helpful too `-) )
1.Two lights setup while having some available light: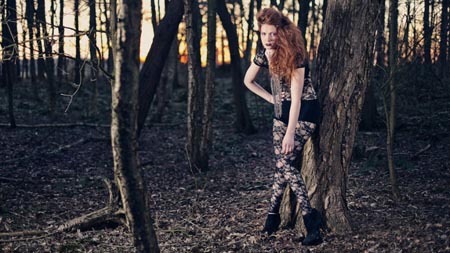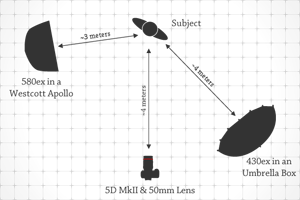 Rick brakes the setup to three (actually four) main steps:
Metering the correct exposure to bring some light from behind.He went here to ISO200, f/2 and 1/80.I like the wide aperture Rick choose here, Would need to take a wide Aperture to bring enough light in and get a shallow DOP.
Adding the main lights, a 580EX into a Westcott Apollo. Adjusting the flash power and softbox distance for the desired effect.
Adding fill light , a 430EX in an umbrella box.
Shooting as many images as possible.
2.Two light setup in a warehouse.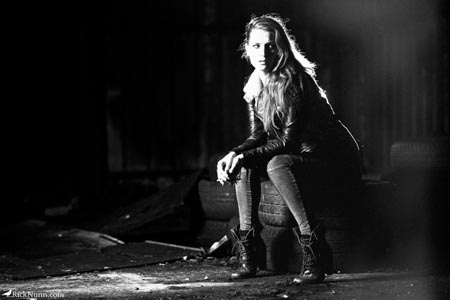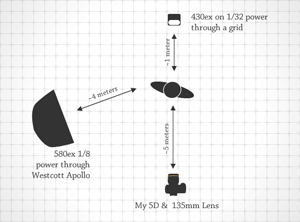 This setup is great, you see some methods that a bit more interesting than the normal two lights setups (main left, fill right). I like the pose as well as the lighting setups. The model turned her face so the main light will light mainly her right side while letting the other side stay in the dark, this stuff is great for BW inages and its no surprise the image is a B&W one.
Second flash positioned behind the model to get the highlight from behind.
Camera dialed to ISO640, f2, 1/80th. The wide aperture helps keep both flashes on low power – 580EX main 1/8 power , 430 from behind 1/32 power. The main light flashed throught a Westcott Apollo and the 430 had a grid on.
This is it, for nowpay a visit to Rick's site and enjoy it.