My wife's sister is an architect and as one she starts to work on an online internet portfolio. Many times before she goes out for a location, she asks me for some tips about how to shoot better photographs than using the automatic (P,Av,Tv) modes. So I have to be the one that instructs, tip and help. I must admit that I had no experience shooting indoor architecture photographs automatically the first step will be to find pictures of such work and try to figure out what the photographer did there.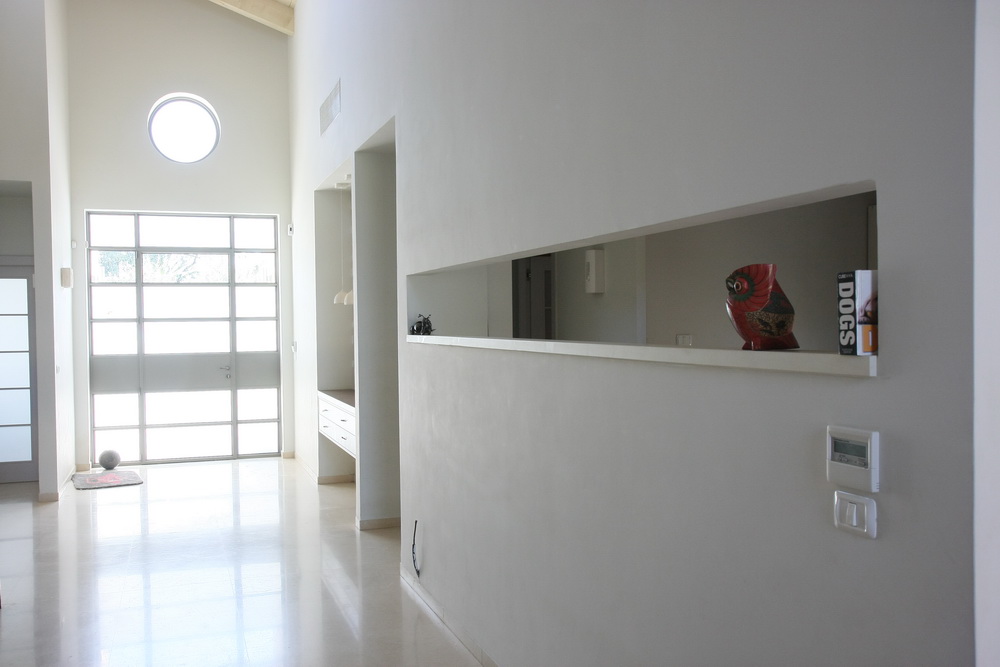 If you'll get some architectural or lifestyle magazine you see that most of the pictures have the same "look" and many things in common:
Almost all of the indoor architectural photographs look as shot with available light.
Images are sharp with good depth .
Some parts look a bit over exposed.
So if you ask yourself how to get those results, here are my tips for better Indoor architectural photography:
Use a wide angle lens. to get all the room in the frame, use a wide angle lens. 24mm for FF camera (17mm APS-c ) will be a must in that type of photography. If  you can rent or borrow perspective control lens, which will get you strait lines instead of curved walls at the corners of the frame (with normal lens, even the best ones) .
Use available light. To get the natural photo look use the available light. Even in places that don't offer to much f that light you'll have to manuver your equipment to get as much light as possible. The majority of pictures that I see don't use flashes or strobes for the set.If you'll take 90% of the IKEA cataloge you'll sunshine rooms , so get it natural with ambient light.
Small aperture. Of course you want the room to be sharp and crisp with no out focused areas. Thats why you will want to get your aperture small as possible. No less than f/11! It will be very important if you want your architectural photographs to look  sharp.
High ISO. This will help you get more natural light in the picture and smaller aperture. If you use a resent  DSLR camera you shouldn't be afraid to get a good clean image even at 800ISO.
Long exposures. After the first two tips, here comes the number one tip, why you won't need to use flash strobes. Take long exposures, as long as 2 seconds isn't unusual for that type of photography. The long exposures will let great natural light in the frame, sometimes just one big windows and the home lights will be enough. If there are people in the frame (the house owners) ask them to try to stand still for the exposure, to make it look as if its not a long exposure picture.
Use tripod. A tripod will help you get those long exposures sharp.
Use a remote trigger. When having long exposure, you will want to eliminate the shakes you will cause when pressing the shutter release button. Use a remote trigger if possible. If you don't have on, just set the shutter delay option.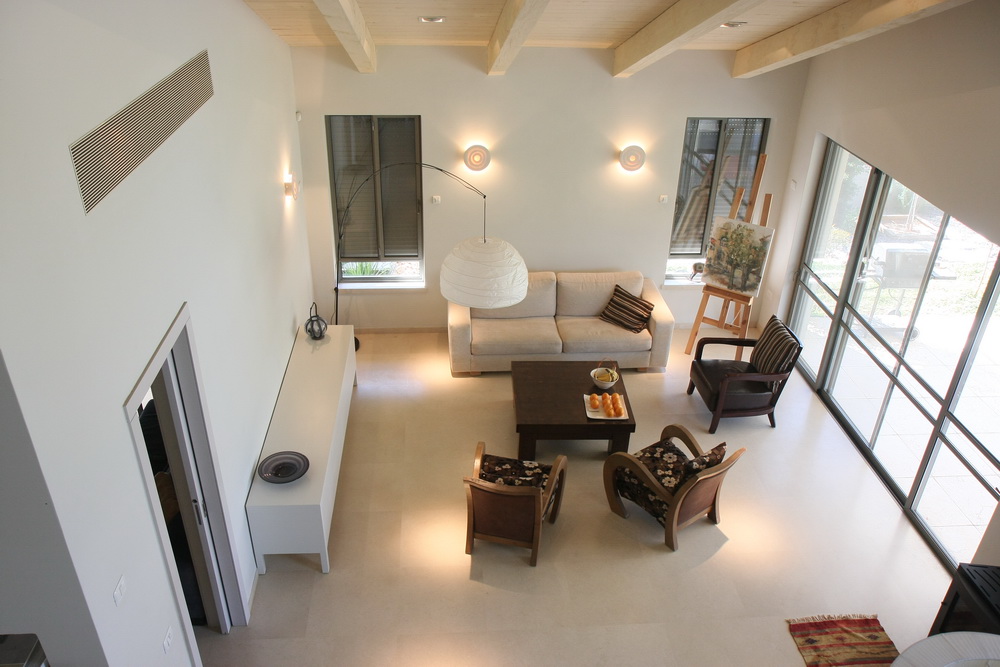 More tips:
HDR. If you don't have any light in the room or just a small window that won't get you light for the entire room, try to use the HDR technique.