Hi Guys,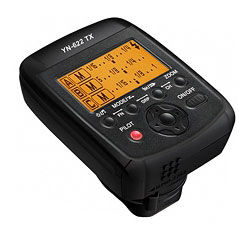 There is a lot of buzz agound that on the net and there seems to be some rumors that YN are about to reveale a new flash controller to the very popular YN622 series.
What is it all about? No much details, the rumors say that the new YN622tx will be available to pre order during October. What we can
learn about it now is only from rumors and the image that released about a week ago.
Those images look very "photoshoped" I would belive it if there was only one version of yn622 controller, but as two images showed up in about the same time, there are some doubts about it.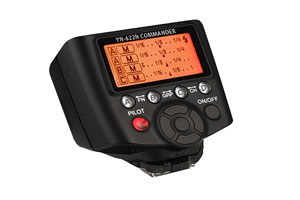 What we can know about the YN622TX?
Has a nice bug LCD screen.
Controls ABC groups
Some say it will have usb support for future firmware updates.
Anyhow if those are rumors are true, and I don't see any reason why YN won't make this kind of controller , as they have most of the technology to make it
Meanwhile you can get the YN622's:
YN622 for Canon (~86$ at amazon)
or
YN622n for Nikon (~90$ at amazon)
What do you think, are we about to have a budget YN622 controller?
How much will you pay for one? I'd go for the 70$-80$ mark, How much will you pay?