The YN560IV is the fourth step on the YN revolution in the field of strobist flash. I'm not kidding here, if you tried to go strobist about 6 years ago, the only options you had where expensive Canon/Nikon flashes, heck if you tried to go on budget you had to spend a nice 100$ for a low power manual flash with no optical slave.
YN560 1-2-3-4
YN560I – First generation flash
YN kicked in the first YN560 and let you have power and optic slave for a bit less than 80$!!! This flash was a steal and paired with the YN460 his less powerful brother, YN was a winner in my strobist bag.
YN560II – The second generation
Then the YN560II (Read our YN560II review here) showed up, it had a much better user interface with a nice LCD screen which was much better than the first generation who had a led screen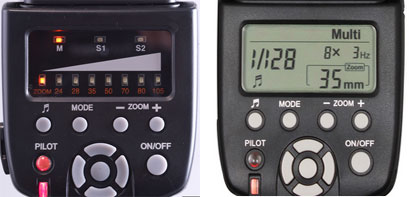 YN560III – Third generation flash
The YN560III the third generation (Read our YN560III flash review here) made a big leap too, in this one YN put in their RF603/2 receiver, with YN560III you didn't need to connect it to a radio receiver, it was built-in, this feature was amazing and made some spare room in my strobist bag and I also had a bunch of free batteries (not using the receivers I used till now)
YN560IV – Fourth generation flash
This time YN not only released the fourth generation, but also released a super flash trigger the YN560TX, this trigger makes the strobist work a heaven, you can control your flash units from the back of the TX unit!!! nothing but amazing!!!
The YN560TX can manual control the power of each YN560III or YN560IV (in groups), so what is new in the YN560IV? Why should you buy it and not theYN560III?mmm the YN560IV is a combination of the YN560III and the YN560TX!!! You can manual control all your YN560III from the back of your YN560IV!!!
YN560Iv review
The YN560IV works really good as I was used to work with my other YN560 units, once you get the idea, its very easy.
YN560IV Specs:
Circuit design: Insulated Gate Bipolar Transistor (IGBT)
Guide No.: 58 meters (ISO 100, 105mm)
Flash mode: M, Multi( TRIGGERING MODE :camera set-up,S1,S2,RX)
Zoom range: 24, 28, 35, 50, 70, 80, 105mm
Vertical rotation angle: -7~90 degrees
Horizontal rotation angle: 0~270 degrees
Power supply: 4 x AAsize batteries (Alkaline or Ni-MH are usable) (Batteries not included)
Lighting times: 100~1500 times (AA alkaline cell used)
Recycle time: 3s (AA alkaline cell used) (Approx.)
Color temperature: 5600k
Flash time: 1/200s~1/20000s
Flash control: 8 levels of output control (1/128~1/1), 29 levels of fine tuning
External interface: Hot shoe, PC port and eternal charging port
Wireless triggering distance: 20~25m indoor, 10~15m outdoor, 100m(2.4G, wireless)
Additional features: The electronic flash head zooming, sound prompt, automatically saving setting, power
saving mode, overhearting protection and advanced options.
Dimensions: 60 x 190 x 78mm (Extended state) (Approx.) Net weight: 350g (Approx.)
YN560IV Functions:
1. Supports Wireless Master Function
The YN560 IV can be used as master unit, provides 3 independent groups with controlling ability, realizing remote control the flash mode, flash output and focal length of the YN560 IV and YN560 III.
2. Supports Wireless Slave Function, fully supports YN560-TX, RF-603(I/II), RF-602 Wireless transmitter
One YN560 IV can respectively receive the wireless signal from YN560 IV, YN560-TX, RF-603 (I/II), RF-602, with optional 16 channels; when the YN560 IV and YN560-TX used as transmitter, it can realize remote control the parameter settings.
3. Multiple Trigger Synchronous Mode Supported
The YN560 IV can triggered through the set top of the camera, 2.4G wireless triggering, S1 and S2 pre flash cancel mode.
4. Settings Save Automatically, Supports Custom Settings (Fn)
The parameters on the flash will automatically save when the flash turned off; the users can customize setting the flash function as needed.
5. GN58 @ ISO100, 105mm
High Guide Number 2.4G wireless speedlite, supports M/Multi/– mode.
6. Sound Prompting System
When the sound prompting system is enabled, the different sound ways will prompt different operating state of the flash so as to allow you focus on shooting.
7. Support Electric Zooming Function
The flash coverage can be altered between 24~105mm through the (ZOOM) button.
8. Ultrafast Charging Recycle System, Supports External Power Supply
9. Equipped with Big Size LCD Display Screen, Standard PC Synchronous Interface
RX and TX modes
In TX mode, the YN560IV controls all my other YN560III units, moving it to RX mode, it works just like the other YN560III.
Battery life and recycle speeds:
I have to say that there are no changes at this point, the YN560III/IV are equally fast, and as far as tested, no one eats the batteries faster. By the way, if you have both YN560III and YN560Iv you'll find the new battery compartment better than the older. The IV has a battery pack plugin
YN560IV Controls
I must say that the YN560IV is a bit different compared to the YN560III (it has another functionality), it has its learning curve, but nothing you couldn't deal with.
Watch a video review of the YN560IV
Watch YN560III video review
Watch YN560II video review:
Watch a video review of the YN560I (first generation)
https://www.youtube.com/watch?v=9J3-hHTWZDs
Using the YN560+YN460 for strobist Lingerie photography:
https://www.youtube.com/watch?v=ivMTju8QqUs