Capturing any stage performance with the camera is a great way to record the performance. Furthermore, it can provide precious still photographs for the purpose of advertising, for use in programs or just to preserver for nostalgia's sake. However, it is a real challenge to shoot live stage performance because stage lighting; awkward angles and constant movement make it really hard for you to take proper photographs.
Tips for Stage Performance Photography:
Following lines explain some important tips to implement while taking photos of any stage performance.
The unpredictability of the movement is the most difficult part of the stage performance that makes it hard to take pictures.  Therefore, you either need to watch full rehearsal or complete performance in advance to accustom yourself to the situation. Make a list of events you want to shoot and when will they occur. This will give you more time and move around freely to take beautiful shots and never ever miss the important moments of the performance.
First of all you need to turn off your flash to show respect to those who have spent money to see the performance and do not want to be disturbed by your extra bright flash. Furthermore, it allows you to utilize the stage light into your benefit by slowing down shutter speed. Furthermore, it prevents the stage lights and camera flash to bleach out the main object of the shot thus preventing your shot to blur.
You need to adjust your camera settings as well in order to make full use of highest ISO without ruining the image. In fact, you must experiment this before shooting the actual performance. Higher ISO generally means camera will perform less noise reduction and you image will be grainier. Therefore, you need to make aperture your first priority while setting your camera to shoot in "A" mode.
Close up shots are some of the most emotional and impactful still shots of any stage production. These shots exhibit emotive feelings of actors on the stage and the drama of the scenes. While shooting a stage performance, you need to have lens with at least 75-300 mm focal length. In order to get an image that is full of feeling, do not hesitate to break the rule of composition and to cut top of the head as well.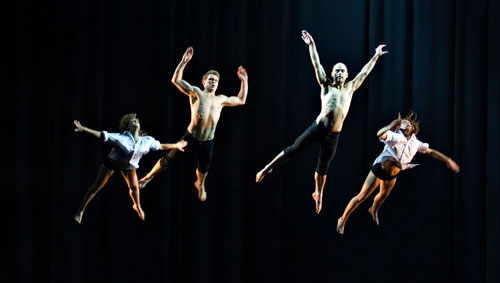 Image Credit to Photogrpahy By Belinda
Catching slight profile of the stage actors is always better than shooting from sitting directly in front. This will also allow you to protect you images from things like microphone shadows and other objects on the stage. Furthermore, it is a good idea to take pictures from variety of angles and locations.
Your picture should actually tell the story of the performance. Therefore, you need to take enough photos to capture entire cycle of emotions during the performance. Furthermore, you need to take photographs of all the representatives of the performance like main actors, extras and even crew to make them full representative of all involved.
Author's Bio:

Anthony Powell is a dedicated photographer and writes on related topics like print photos on canvas. To know more about him, click on canvas prints Australia.