Hey!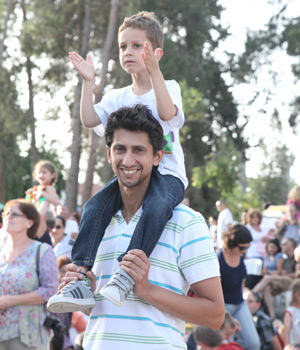 My name is Moshe Samuel and 33 Years old from little place called Moshav Aseret,Israel.
All my life I liked photography.I remember my father posing us as kids standing against the sun trying not to blink until he got the right exposure.
Since then I hated the camera!But after some time I started loving the ability to create with speed and light.Now I work as a proffesional wedding photographer and getting some studio work as well.
When I started to wonder how pro photographer do that and how they achieve this effect and that effect I read millions forums posts and lots of online tutorials.There was constant demand for information for beginners on how to do stuff and getting the best results.
People don't allways want to buy (actually  they allways want to buy,but don't allways have the money to) three AB's 800,backdrop system,a ring flash and softboxes and lot of other accessorise that can be bought,so they ask how to do stuff and experiment the photography with what they already have (off camera flash,digital camera and some tripod) before they buy there other stuff.
That's where I get into the picture.In this site you'll get tons of information on how to's and DIY stuff that you wouldn't imagine how easy it is to do.
If you are a first comer to that site go to the most popular posts page and find where you want to start.
It will be very helpful if you share your tips and thoughts about the articles you read here,so we can improve and know what the readers want to know,so PLEASE COMMENT on the stuff you read!
If you find this site helpful you could always link to the articles you liked in your site or blog.
So,ENJOY!!!
Moshe Samuel.
Ahh, Connect with me on google plus +DiyPhotography Moshe S.