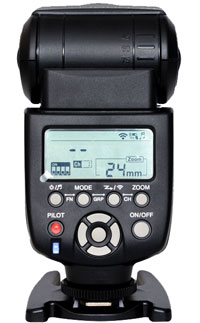 Yongnuo Just announced the availability of a new version for one of their most popular flash units and probably the most popular flash within the strobist community the YN560 series. The is now a new YN560III.
As i mentioned before, I think that the newest version of a YN flash has to be better than its ancestor not only by its specs but for its building quality and its Quality assurance (QA).
YN560III OK,
But Whats new with the YN560III?

Its main feature is that the new YN560III - RF-602 and RF-603 2.4G compatible radio receivers built-in to the unit! If you have those in your camera bag and you work with the popular RFs, I think you might find it very handy! You might note the graphic channel &  group and indicator on its back .
Power – Its pretty similar with the YN560II GN58 and recharging times are suppose to be very fast, just like the YN560II.
Control – Full manual control just like the earlier models, probably including a creative stroboscopic mode.
TTL? – No! this flash is fully manual flash with all the strobist feature and control you might think of!
Price – If the popular YN560II sells now for about 72$ on eBay, we guess that the YN560III will sell for about 90$.
YN560III specs sheet - There is no official specs sheet yet, probably in the next couple of days something will show up, but this is what we know of: Read more →