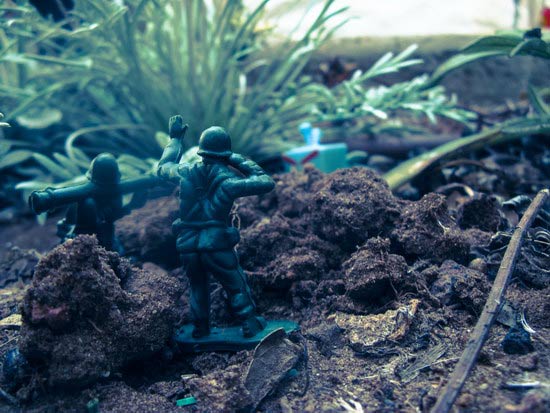 Inspired both by an article I read this week in Popular Photography (Fungi FireFight by Mathew Ismael Ruiz ) and my son's crazy period with
the last children figures : Toys Story soldiers and Angry birds, I've decided that after so much time, it will be my shot at the toys in action photography scene.
So what do you need?
I used in this scene some toy soldiers and angry birds figures you get when you buy a popsicle .
My son's pocket camera (Canon 720IS) , yes he has a working digital pocket camera at the age of 4…
Settings:
 Macro mode for close focusing.
Manual mode for correct exposure (about 1/100th and f/5.6 and some playing around).
No flash, manual focus.
Take some angles.
Let the boy be the art director!
Images were edited with LR4 and default presets.
Here are some examples: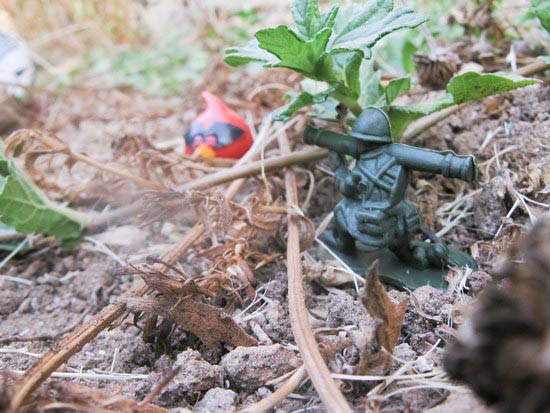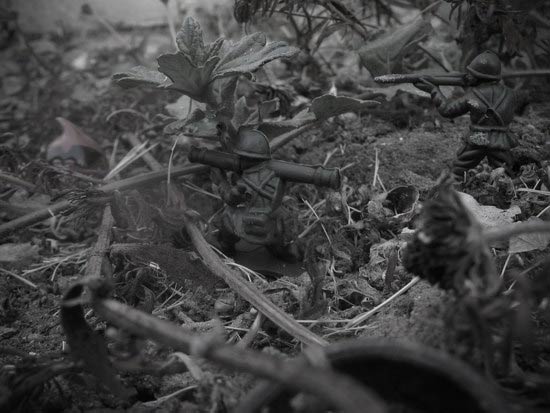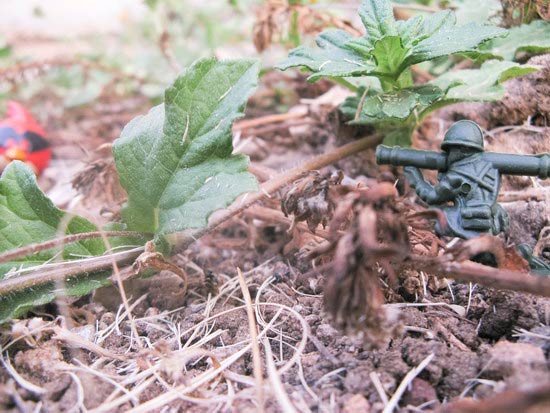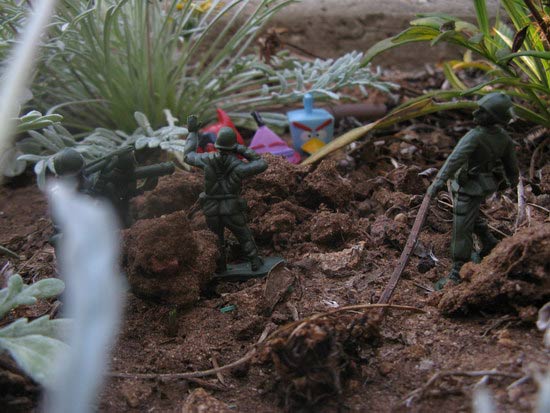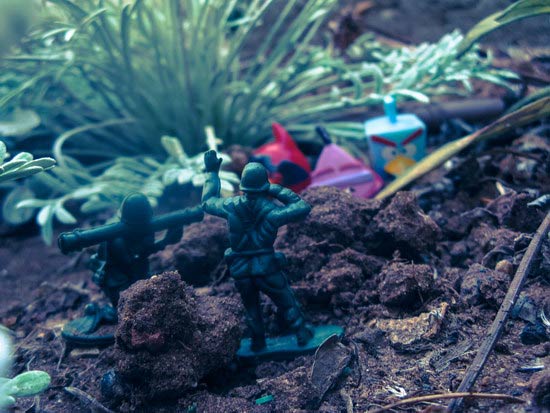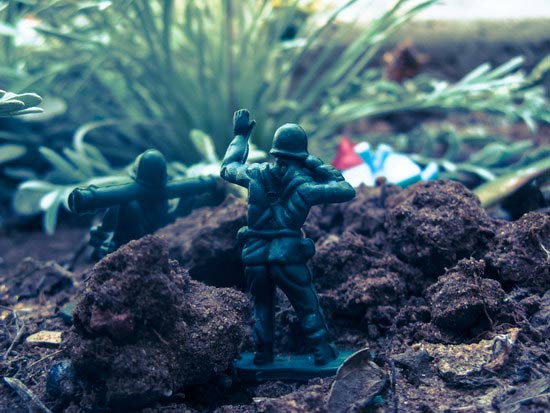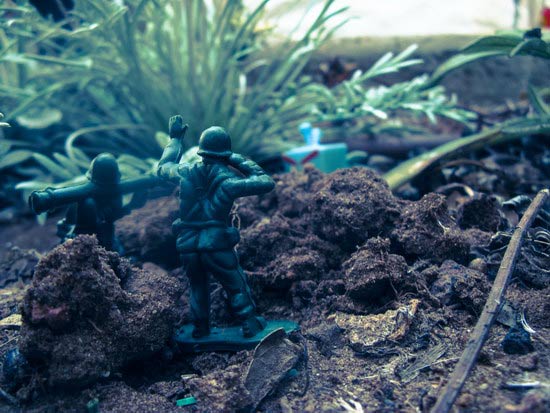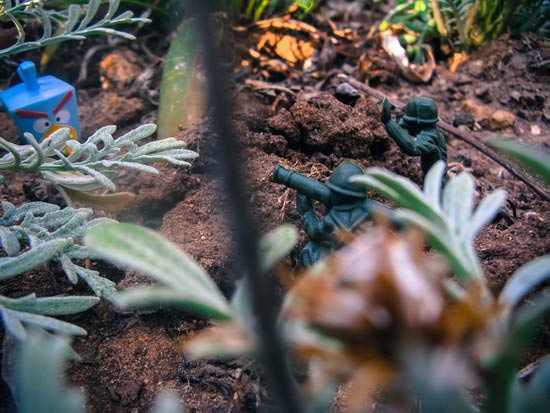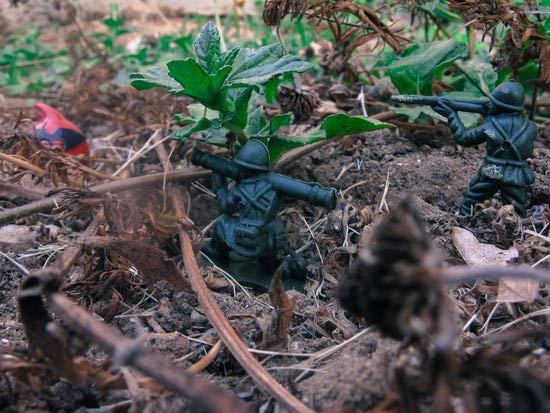 Had some fun? let us know, just comment bellow or share your own images.