Hi,
Havn't wruting here for a while, but I do promise a comeback! This time I want to talk about the YN622TX and give a short review about this cool new flash trigger.
YN622 tx History:
YN started their flash triggers adventure with superb YN603 trigger that offered a simple manual flash trigger to all strobists fan out there.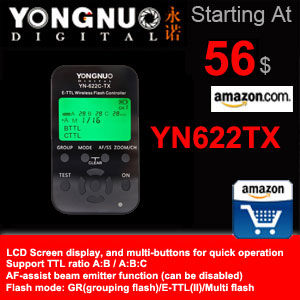 The trigger was affordable and sold for about 15$!!! All you had to do is setting your flash to the deseared manual  power and attach the RF603 and of you go, strobist setups on budget. I have to say that I'm still using this "achent" trigger.
The next huge leap by YN was the leap they made with the YN622!!! This piece came out around 2012 and made a big revolution it the radio trigger area. The only triggers that offered its specs where the pocket wizards who cost 4+ more. The YN622 offered caontrol on flashes power via camera menu for the manual guys, or simple TLL for the ones who like it auto. The only thing they where lacking was a screen. I reviewed here a infrared manual control trigger with screen : the debao ST-e2 but as menioned in the review, has no HSS and works on infra red rather than the radio signals with the YN622.

YN622 tx specs:
the YN622 TX is full of juice:
3 Groups ( A/B/C)

GR ( E-TTL( II ), Manual, Super Sync ), E-TTL ( ii ), Multi mode

Syne mode (

 

1st-curtain, 2nd-curtain, Hi-speed sync ( Auto FP )

 

)

Max Sync. Speed: 1/8000s

Trigger Interface: Hot shoe, PC

2.5mm shutter release interface

TTL Ratio

Zoom Support

USB port for Firmware Updates

AF Assist Light

Stand-by time: 120h

Dedicated Buttons for Fast Adjustments

Battery Level Indicator

PC Sync Port ( 2.5mm shutter release interface )

7 Channels

Up To 100M Range
YN622tx camera Compability:
The EOS DSLR cameras with external flash control menu(Users can set the flash through camera menu): Canon 1Dx, 1Ds III, 1D IV, 1D IIII, 5DIII, 5DII, 7D, 60D, 50D, 40D, 650D/T4i, 600D/T3i, 550D/T2i, 500D/T1i, 450D/Xsi, 400D/Xti, 1100D, 1000D
The EOS DSLR cameras without external flash control menu(Users should set the flash through flash panel): Canon 1D II, 1D, 5D, 30D, 20D, 10D, 350D, 300D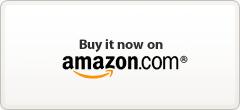 YN622TX flashes Compability:
E-TTL flashes support TTL function and HSS(it supports wireless remote control through camera menu): Canon 600EX-RT, 580EX II, 430EX II, 320EX, 270EX II, Yongnuo YN-568EX II, YN-568EX, YN-565EX, YN-468II, YN-467II
eTTL flashes support TTL function and HSS(Users should set the flash through flash panel): Canon 580EX, 550EX, 540EZ, 430EX, 430EZ, 420EX, 420EZ, 380EX
YN622TX Pros!!!
It has a screen that will allow you to manually controll your flashes using a YN622 reciever
Has a AF assist beam!
Price – I've seen those selling on amazon for less than 55$!!! YONGNUO YN-622C-TX E-TTL Wireless Flash Controller for Canon
If you are anikon guy you'll find out that the YN costs less than fourth of the SU-800 , buy two units and you are done!!!