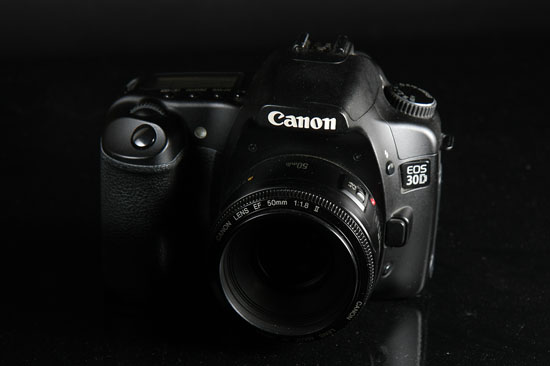 Great product photographs in no time and priceless look,this is what you are going to learn in this tutorial!
If you are not familiar with part I of this tutorial take a look in this link amazing product photography where you'll get an idea about how I did  that setup and the basic two light posing atrategies I talked about .
In part II of amazing product photography using  the DIY small softbox (based on a  shoe box)  will cover another two light setups for some differnt effect,so lets see what its all about.
This is one of the shots you'll  get in this tutorial,so get in read and DIY!
product photography setup 1: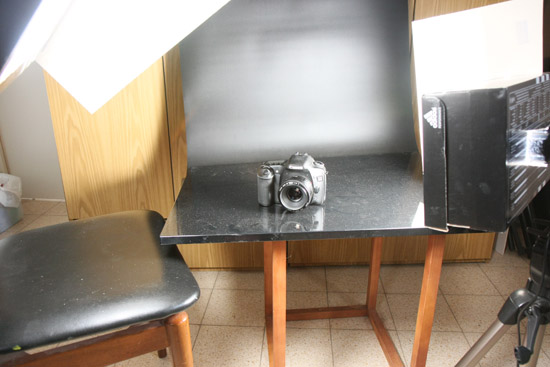 sorry if that picture looks bad,I can use some of the light setup drawing sites on the net but then you guy won't get the feeling how easy and simple that photo setup is.
The light on the right is fixed during all the time on about 1/8 of full power.In this setup we canged again the location of the secondery light on the left side.I acctually hand help the soft box up about 45 degrees from the product (Canon 30D).This is the result of this amazingly simple setup: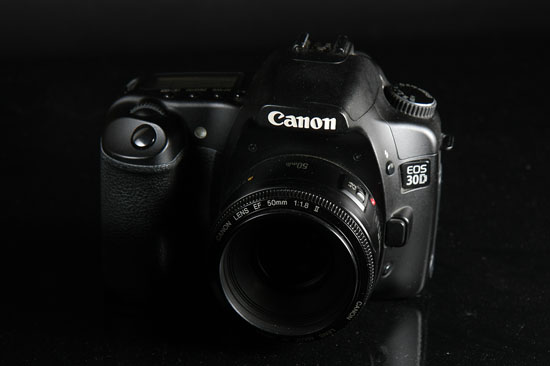 As you may guess you got more details out of the left – top side of the camera body.If you'll continue to develop this setup ,I suggest you power up a little the left handheld light to get mpre details from the camera left body,back this image has its unique look just as is.
product photography setup 2:
For the second light setup in this part II of the tutorial,I shut down the left light and let the light come inly from the right side of the camera.Here is how the setup looks now: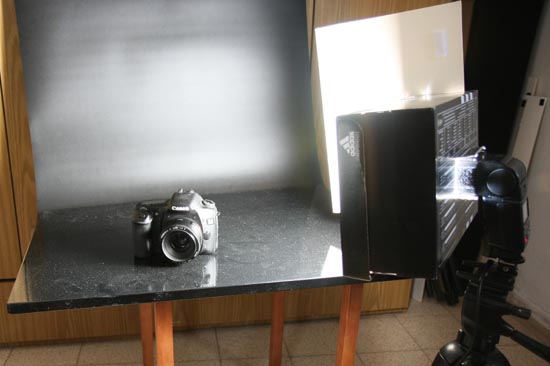 This is a very easy and maybe the most basic one light setup ever.In this setup I created a miisterius look to the camera.Here are some vareation of that that setup,as the only changes made between avery shoot is rotating the camera,take a look: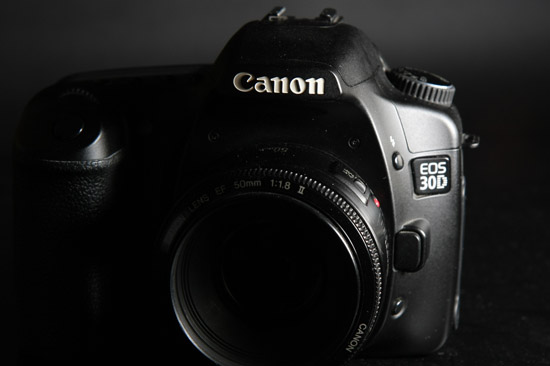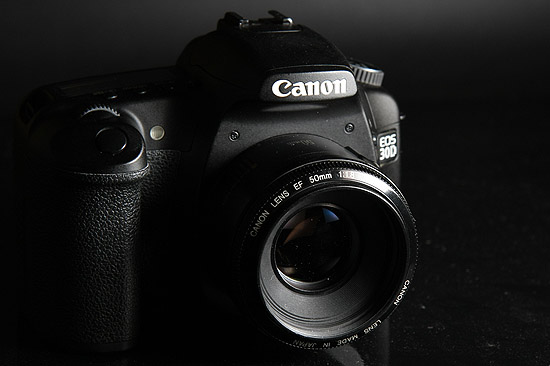 and the last one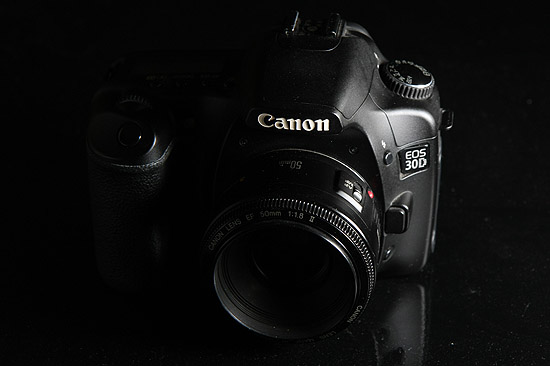 So I believe that you got the idea on how easy it to take very good product photographs with  the most simple equipment (is you can call the shoe box equipment)…
Please  comment here so I can get the idea on what to improve in my site!
ENJOY!!!