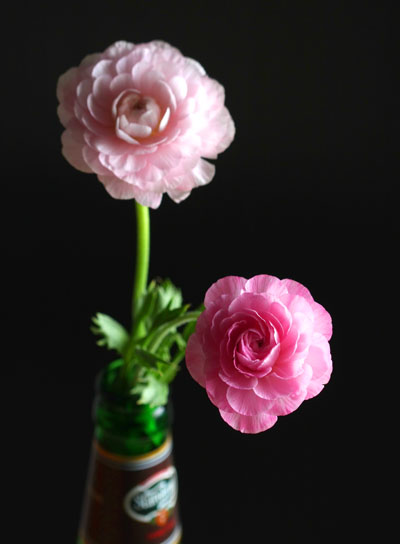 It is not an easy job to photograph a flower.You could use the photosfor many purposes.In case you have an online flowers shop I don't have to explain the advantages of a good flower photograph.You could use a flower photograph for your greeting cards, I really don't like the greeting cards that I get when you see the photo being "photoshoped" as hell until you don't believe that the picture is real or not…So get in and find out how I took this picture ,hint-its easy and I used only one light…
This is the setup.I took the shot in my living room,and here is the list of things I used for that shot:
The IKEA "table" that I use for many of my product shots.
A normal tripod.
Canon 580EXII speedlight flash.
My DIY softbox.
Two flowers that my wife bought for the weekend
One bear bottle that I drunk yesterdays night during a soccer game on TV…
So what I did here?
As you see I positioned the softbox about 1.5-2 feet to the flowers right side.
In the soft box I put a Canon 580EXII flash at 1/4-1/2 of full power.The flash is set on relatively high power as I wanted to get a very good depth of field , for amazing flower details.
Camera set for 1/125th sec , ISO 640 and f 1/14.Those camera setting got me the details that I wanted from the flowers.
I used a Canon 40D and Canon 100mm macro ,love this glass!!!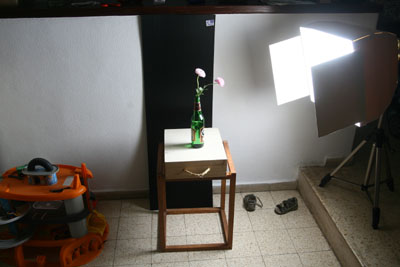 This is what I got out of this settings.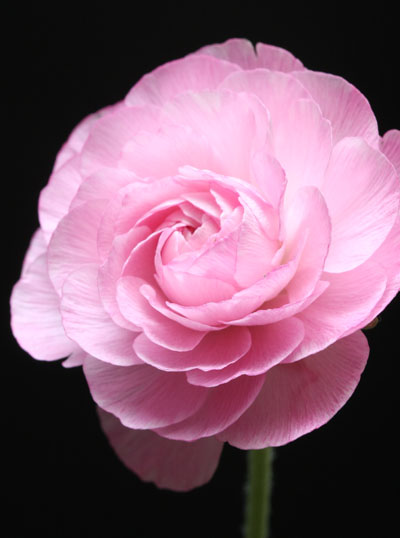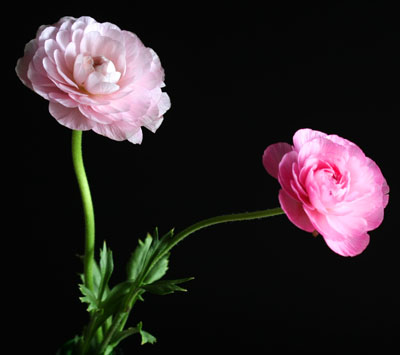 I liked the first one in the bear bottle the best.
What I can offer for better results?
Put a white reflector on the opposite side of the softbox,to get some better details on the left side of the flower.
Let me know what you think about this tutorial and show me your flowers pictures too!
ENJOY!!!