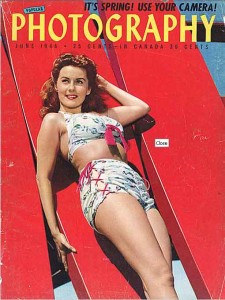 I know this is not a tutorial post,but once in a while when I bump into a good article,web page or so,I have let you guys know about it.
It if very interesting to see how the photography world has changed in the last decades.Not only the photography world have changed but also the equipment and its design has changed too.
Popular photography magazine published some of their first covers and ads (starts back in the late 1930's)
Take a look at this,is full of cool vintage/retro style stuff!
Here is the link: click here.